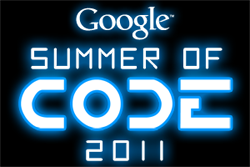 WordPress is again going to be a mentoring organization at the Google Summer of Code. Talented college students who are interested in developing for WordPress can apply for an awesome summer job and potentially earn $5000 doing something really cool. They're hoping to accept 15 students for mentoring.
The Google Summer of Code includes 175 mentoring companies, including WordPress. Mentors from WordPress include core developers, plugin authors, mobile app developers and WordPress professionals. WordPress is encouraging project proposals for the core application, WordPress mobile apps, community-developed plugins, and stand alone plugins.
Previous Google Summer of Code students have become prominent in WordPress as core committers and developers.
So, apply now to get in on a great opportunity.