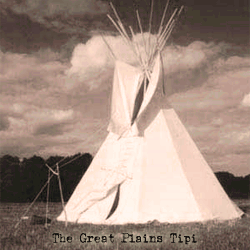 Lightweight & Durable
Native Americans of the Great Plains popularized the tipi as a dwelling that was lightweight, durable, versatile, and well optimized for people on the go. Why should your website be any different?
A one page website might not sound like much, but when it includes a custom javascript function that rotates content through a animated banner, you'll soon realize how great The Tipi can be.
Search Engines Will Love You
The Tipi comes standard with our W3C compliant web code, that ensures that your masterpiece will not only look great, but give Google, Yahoo, Bing, and their cousins plenty of reason to visit your website.
Keep the history and heritage of this great American dwelling alive, and use it's inspiring nature to give your marketing efforts a beautiful and functional boost in our ever growing marketplace.

The Tipi is compact and powerful, and includes:
1 page design to make updating your content a snap
Valid W3C compliant code that loads fast
Optimized for quality search engine ranking
Includes 1 year of

FREE

The Wagon web hosting