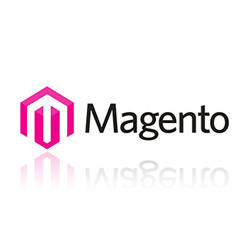 Ecommerce Is The New Black
With the world buzzing about ecommerce, it's important to choose an ecommerce solution that will not break your budget. Luckily, Magento exists to meet this need. That is why we are proud to offer Magento Hosting to our customers.
Isn't Magento An X-Men Villian?
Sorry folks, that's Magneto! Magento is an open source e-commerce application developed by Varien. Magento has taken the e-commerce world by storm ever since the launch of their first public beta released in August of 2007.
Magento has quickly become one of the most sought after e-commerce applications on the internet, establishing itself as the undisputed leader in open source e-commerce software.
Hit The Barlow Road

We price our Magento Hosting to be identical to The Barlow plan. This is because The Barlow plan offers enough space and enough bandwidth to accommodate most installations of Magento. If you find that you need more space, simply upgrade to The Dalles plan.
The Barlow comes full of digital goodness, including:
1.5 GB of Disk Space
10 GB of Bandwidth
5 Email Accounts
5 MySQL Databases