Spread The Seeds of Success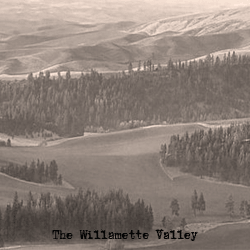 The Willamette Valley, located at the foot of the Oregon Coast Range, comprises some of the most fertile and lush farmland in the Pacific Northwest.
Emigrants from far and wide heard and read stories about this land where anyone could grow anything, that the soil was well conditioned and suited to grow a wide range of fruits, vegetables, and feed for livestock.
We feel the same way about The Willamette Hosting package, where small businesses can grow into larger businesses, and where success is only measured by the hard work and energy you put forth.
The Willamette Features

The Willamette comes full of digital goodness, including:
5 GB of Disk Space
50 GB of Bandwidth
25 Email Accounts
25 MySQL Databases
Sure, you can purchase hosting from any number of providers, but only at Oregon Trail Hosting will you find the promised land of Milk and Honey in which to establish and grow your dreams.