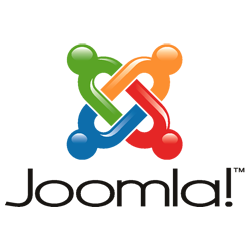 An Award Winner
Joomla is an award-winning content management system, which enables anyone to build websites and powerful online web applications.
Many aspects, including its ease-of-use and extensibility, have made Joomla the most popular website software available. Best of all, Joomla is an open source solution that is freely available to everyone.
Sky Is The Limit
Joomla has a very dedicated developer following, constantly adding and upgrading code to make Joomla work more efficiently and more broadly.
Many corporation, small businesses, schools, churches, non-profit organizations and more use Joomla to control the content of their websites, and the even as intranets to their organizations.
If it is right for them, it is probably right for you!
Hit The Barlow Road

We price our Joomla Hosting to be identical to The Barlow plan. This is because The Barlow plan offers enough space and enough bandwidth to accommodate most installations of Joomla. If you find that you need more space, simply upgrade to The Dalles plan.
The Barlow comes full of digital goodness, including:
1.5 GB of Disk Space
10 GB of Bandwidth
5 Email Accounts
5 MySQL Databases