A Good Place To Start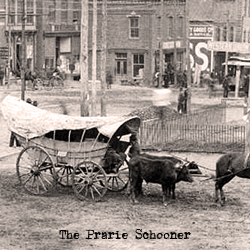 Starting on a new adventure can be daunting, especially when it takes you to an undiscovered and lightly traveled wilderness.
Luckily, there are some good supply outfitters to ensure that every step of your new adventure continuously lands you in the direction you desire to go.
Oregon Trail Hosting is such an outfitter!
Just as a generation of emigrants geared up for the long trek along the Oregon Trail, The Wagon Hosting package will likewise give your website dream a precious home on the web.
The Wagon Features

The Wagon comes full of digital goodness, including:
512 MB of Disk Space
5 GB of Bandwidth
3 Email Accounts
3 MySQL Databases
Sure, you can purchase hosting from any number of providers, but only at Oregon Trail Hosting will you find a genuine digital loam that will not only help your website dream take root, but prosper in the days to come.