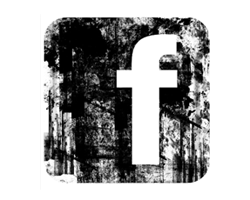 Facebook has awarded a $50,000 grant to Oregon State University's Open Source Lab. The lab was established in Corvallis in 2005 as a nonprofit, and is currently sponsored by the likes of IBM and Google.
The Facebook grant will allow the lab to provide infrastructure testing to open source projects—many of which have the potential to turn into commercial enterprises.
Testing is a critical part of software development, and while companies generally have dedicated resources available for this task, the same isn't always true for open source projects, which are often staffed by volunteers. Now Supercell—the project's name—offers this testing free of charge.
Open source has played an important role in the development of Facebook really from the beginning
"Open source has played an important role in the development of Facebook really from the beginning," says Scott MacVicar, open source developer advocate for Facebook, who has worked with the OSU lab. "As we work with startups, a common theme is their need for solid infrastructure and development tools so that they can focus more energy on building really compelling social products."
"I think open source development has continued steadily in Oregon but it's seeing a real resurgence right now." Leslie Hawthorn, open source outreach manager for the OSU lab, predicts, "We'll see even more of these open source focused companies in the future."