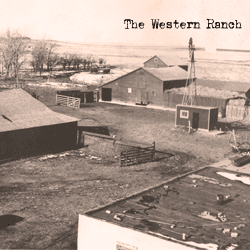 Historical Perspective
Ranching is an important activity in the history of the Great West, particularly as ranchers branded their livestock to differentiate their prized cattle from others. The Ranch will ensure that your business brand and identity delivers the same ideals on your website.
In an ever competitive marketplace, it's important that your brand speaks to those internet visitors who have the ability to purchase your product or service, particularly when your website dictates whether they do or don't.
Search Engines Will Love You
The Ranch comes standard with our W3C compliant web code, that ensures that your masterpiece will not only look great, but give Google, Yahoo, Bing, and their cousins plenty of reason to visit your website.
Keep the history and heritage of this great American West alive by growing your own herd of web pages that will consistently and collectively express your business brand promises.

The Ranch is detailed and powerful, and includes:
Creation of up to 10 custom pages
Valid W3C compliant code that loads fast
Optimized for quality search engine ranking
Includes 1 year of

FREE

The Dalles web hosting