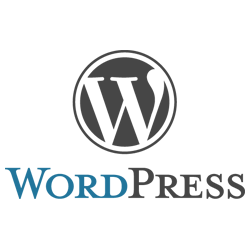 More Than A Blog
WordPress is web software you can use to create a beautiful website or blog. They like to say that WordPress is both free and priceless at the same time.
Code Is Poetry
WordPress has quickly become a very popular content management system to power more than just weblogs, but everything from small brochure size websites to large multidimensional corporate websites.
At WordPress, they like to say that code is poetry. Well shouldn't your poetry have the very best journal in which to be bound? We think so.
Hit The Barlow Road

We price our WordPress Hosting to be identical to The Barlow plan. This is because The Barlow plan offers enough space and enough bandwidth to accommodate most installations of WordPress. If you find that you need more space, simply upgrade to The Dalles plan.
The Barlow comes full of digital goodness, including:
1.5 GB of Disk Space
10 GB of Bandwidth
5 Email Accounts
5 MySQL Databases