Float The Columbia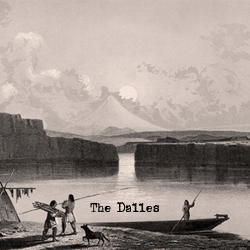 Known as the end of the Oregon Trail, The Dalles was where pioneers loaded their wagons onto rafts or barges and floated down the Columbia to the mouth of the Willamette River, then upriver to Oregon City.
The mighty Columbia is powerfully rough water, and could cause massive destruction to the ill prepared and weary emigrant. Luckily, the Barlow Trail was constructed later to permit an overland crossing.
Regardless of what route you choose to take, The Dalles Hosting package will get you there.
The Dalles Features

The Barlow comes full of digital goodness, including:
2.5 GB of Disk Space
25 GB of Bandwidth
10 Email Accounts
10 MySQL Databases
Sure, you can purchase hosting from any number of providers, but only at Oregon Trail Hosting will you find a route destined to sail you effectively down troubled waters.