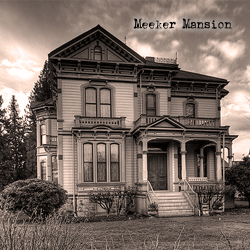 Spare No Content
A mansion may not be for everyone, but The Mansion is! The Mansion contains everything you can dream for your website, utilizing the framework of your favorite content management system like WordPress, Drupal, Joomla, Magento, and more.
With so many pages and the ability for you to update your content yourself, you'll love what The Mansion can do for you.
Digital Elegance
Just like mansions are designed to showcase your home while entertaining guests, The Mansion will allow you to show off all your business products and services for potential customers who expect a user friendly website experience that spares no detail.
The Mansion comes standard with our W3C compliant web code, that ensures that your artistic masterpiece will not only look amazing, but give Google, Yahoo, Bing, and their cousins plenty of reason to visit your website.

The Mansion is robust and powerful, and includes:
Integration with open source CMS
Ability to create an unlimited amount of pages
Ability to blog and offer ecommerce shop
Valid W3C compliant code that loads fast
Optimized for quality search engine ranking
Includes 1 year of

FREE

The Willamette web hosting