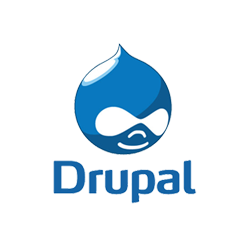 Build. Create. Control.
Drupal is an open source software package that allows anyone to easily publish, manage and organize a wide variety of content on a website.
Hundreds of thousands of people and organizations already use Drupal to power everything from small business sites to large corporate sites. If you can dream up a web project, you can probably build said web project using Drupal.
Go Open Source
Drupal is free open source software maintained and developed by a community of hundreds of thousands of dedicated and passionate users and developers.
This ensures that the code base continues to be bug free and ready to tackle whatever project you deem worthy.
Hit The Barlow Road

We price our Drupal Hosting to be identical to The Barlow plan. This is because The Barlow plan offers enough space and enough bandwidth to accommodate most installations of Drupal. If you find that you need more space, simply upgrade to The Dalles plan.
The Barlow comes full of digital goodness, including:
1.5 GB of Disk Space
10 GB of Bandwidth
5 Email Accounts
5 MySQL Databases