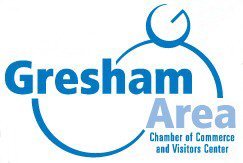 The Gresham Area Chamber of Commerce will be holding the 2011 Economic Summit on October 6, 2011. The event brings together the business community, civic groups, city government, and community leaders to discuss economic development in the Gresham area. The summit will focus on economic development as the engine for business growth and job creation.
Who Will Be There
Speakers include Oregon State Treasurer Ted Wheeler, Gresham Mayor Shane Bemis, Jill Miles from Business Oregon, Michelle Reeves from Civilis Consultants, and a panel of East County Champions.
Read more about the Economic Summit at the Sandy Area Chamber of Commerce.