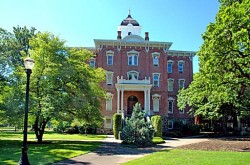 Washington Monthly named the small, private Linfield College one of the top 100 liberal arts schools that make a vital contribution to society.
Humanitarians
It has been recognized for support of low-income and first-generation students; promoting humanitarian engagement with the regional and global community; and focusing on sustainability, outreach to those who are homeless or hungry, and mentorship of disadvantaged youth.
Read More about Linfield College at the McMinnville Chamber of Commerce.