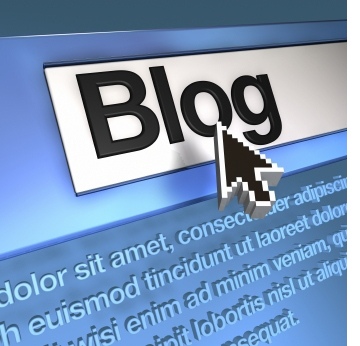 Lots of people are interested in starting a blog, whether for fun or for business. Here are some tips on getting started in the world of blogging.
1. What Will you Blog About?
One of the first things to consider when you decide you want to blog is what you want to blog about and why you are blogging. The first thing you should consider is what you are passionate about. You will have a hard time writing consistent and good content about a topic you don't really care about or know much about.
2. Do Your Research
Spend some time looking at other people's blogs who blog about the same topics you want to write about. See what types of things they post about. Start getting to know who's who in the field and get them to know you too by commenting on their blogs.
3. Get Web Hosting
There are a couple of different routes you can take for your blog. You can either use a free blog host like Blogger or WordPress.com. If you are looking to use the blog for your business, you might want to consider purchasing hosting. Website Hosting is reasonably priced and offers a lot of flexibility that you might not get from a free account.
4. Get a Domain Name
The domain name you choose should reflect your blog's topic or your business name. If you are using the blog for professional purposes, you want to make sure that it reflects professionalism.
5. Get a Blogging Platform
If you've decided against the free blogs, then you're going to need a blogging platform. There are a number of great content management systems such as WordPress, Drupal, and Joomla that offer a great platform for getting you blogging. These content management systems also allow you to build out pages, so that your blog is also a full-fledged website.
6. Make it Beautiful
Picking a great look for your blog is important too. It needs to be reflective of your topic and needs to be uncluttered and user-friendly. The focus of a blog is the content, so if the aesthetic gets in the way of getting to the content, you could be in trouble.
If you're looking to get started with blogging, follow these simple guidelines to get you going on the path to success.