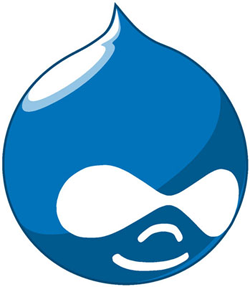 There are a number of project management modules for the Drupal Content Management System (CMS). These allow you to integrate a ticketing system into your website to handle all types of project management needs. Because there are several different modules, here's a little information about each to help you pick the best fit for your needs.
Case Tracker
Provides a configurable state (ie "status", "proprity", "type") and assignment system for issue management.
Stable through version 5
No IRC integration

Storm
Provides a more complete project management package, beyond just ticketing.
Stable in version 6
No IRC integration

Support
A ticketing system / helpdesk with comprehensive email integration, charting, and invoicing.
Stable in version 6
IRC integration

Project and Project Issue
Mainly aimed towards software projects, and is the system that runs the issue queue on Drupal.org.
Stable in version 5
IRC integration

Ubercart Ticket
Ticket system for Ubercart.
Beta version 6
No IRC integration

Ticketing
Provides several features – hard to tell what makes it different from the other systems after just reading the project page.
RC in version 6
No IRC integration

To Do List
Task management system. This module is in wrong category of "contents" and so an issue has been raised there to reclassify it under "Project management" category.
Stable in version 6
No IRC integration