Browsers. Browsers. Everywhere.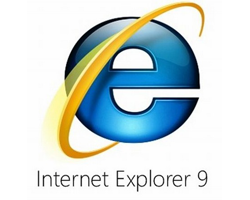 When it comes to internet browsers now a days, there are so many to choose from: like Firefox, Google Chrome, Opera, Safari, Avant, and many more. In the news today, Microsoft has said this latest version of its Internet Explorer web browser puts it ahead of competitors like Google and Firefox.
The software giant, which is losing market share, made the bold claim as it unveiled what is known as the release candidate of IE9.
This is the final test drive for the new browser – a chance to catch any last-minute bugs before its debut.
Is it Web Standards Compliant?
Thus far, Internet Explorer has been very unkind to the web designer community, focusing more on simpleton features rather than rendering websites correctly, especially websites that conform to the web standards put forth by the World Wide Web Consortium (W3C).
Microsoft has been getting better at conforming to web standards, though as any proprietary software goes, Microsoft will do what's best for Microsoft regardless of what the open source community aspires to achieve.
Let's hope that this latest version of Internet Explorer can help web designers everywhere begin to forgive for the wonky outputs of their compliant designs.